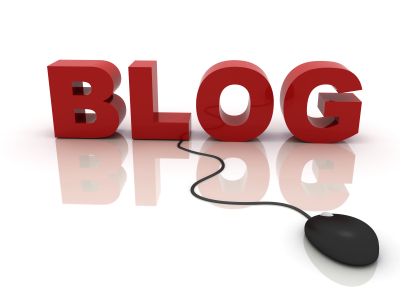 Blogging on your company website could help you bring in more traffic. At least that's what HubSpot is saying after a recent survey. The company sampled 1,531 HubSpot customers, most of which were small- to mid-sized businesses. Roughly 52 percent, or 795 businesses, had blogs on their sites, while the remaining 736 did not.
The study shows that companies with blogs received 55 percent more traffic than with those without. If you are wondering why it is so important to have more visitors to your site, HubSpot says it's "because more visitors mean more people to convert to leads and sales."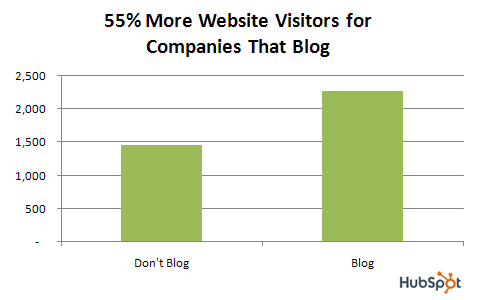 The survey also found that providing inbound links from other sites played a crucial role in gaining more traffic. In fact, websites with blogs had 97 percent more inbound links than websites without. It's vital to have inbound links because not only are you bringing in traffic from other sites, but they also help improve your chances of being found on search engines such as Google.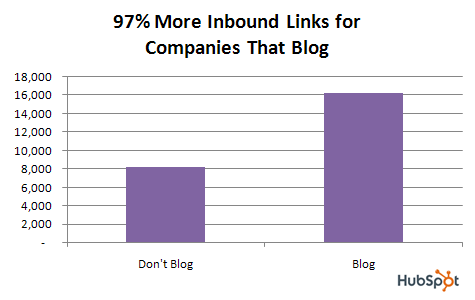 The largest and most shocking statistic found that websites with blogs were indexed 434 percent more than companies without them. Hosting a blog helps the chances of that blog being found in search engines because you are able to contain more keywords. The more keywords, the better.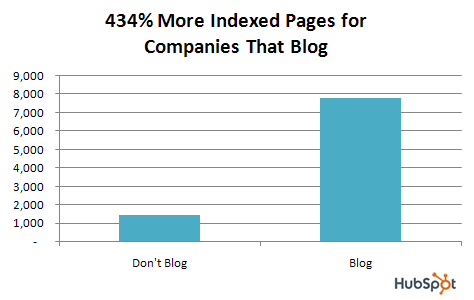 These statistics are just another reminder that by simply blogging, your traffic could increase significantly. It can also help you gain potential clients and ultimately help your online business succeed .