Allow me to take you on a tour of the building of my website.
I have written a book and have done research and other tasks on the computer but, it wasn't until 2008 that I decided to build a website for a business. I have a love of farm animals and wanted to build a business around them so,
www.outaroundthebarn.com was born.
With a lot of help from Stores Online and their store builder, I have a website that I am proud of. When it went live online on Jan. 5, 2009, I was extremely excited but nothing was happening. There was no traffic to my site and I was not sure where to go from there. I knew I had to market my business but, wasn't confident enough in myself to know what to do. I began receiving phone calls from different marketing companies and started to get confused. They were making promises that I would make lots of money in a certain time frame and they just knew that their company was the best for me. I wasn't so sure, I had been jilted before and wasn't ready to just let go of my money.

Approximately, one week after we went live, iePlexus contacted me. I was speaking to a Mr. Shane Dougherty, Social Media Trainer, and his first words was, "Congratulations on your new website." I thought, 'okay, here we go again.' Then I was surprised by what he said next. It wasn't you need our company to market for you; it was, "can we help you market your site?" He was asking if they could help me. That was a change and I was definitely impressed! So when I asked what they had to offer, he told me about the company, what they would like to help me accomplish, what they felt and knew they could do and they didn't make any promises of fast wealth. They told me the time line it would take to set things in motion and what I could expect in the upcoming days.
So, I talked this over with my partner and we agreed to hire them as our marketing team. That was January 19, 2009, and here we are March 18, 2009, and have already received our first sale of $300.00 and are ranking high in the search engines. We are so pleased with their work that I am positive I would hire them again for my next site.
The staff at iePlexus has been so helpful and walked me through every step that I needed to learn in order to market my site. If I ever have a question, they get back to me quickly and rest assured, if they don't have the answer, they know someone who does. The staff has been openly honest with me and has not given me any false hopes. We take it one day at a time and work from there.
So to my iePlexus marketing team, Shane, Eric, Donald, Liz, Ryan, Bryce and the entire staff, I want to say a big Thank You, you are my angels.
Someone told me the other day that we were only at the top on search engines because we were new and I replied, "no, we are at the top because I have a most wonderful and magnificent marketing team."
Thank you,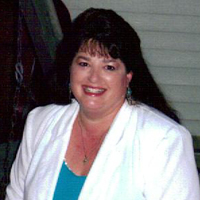 Tracie Harrell
AT Supplies, Inc.
www.outaroundthebarn.com
www.outaroundthebarnblog.com