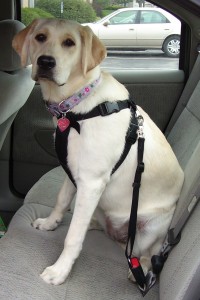 For many people, finding success in business means finding a product or a service that they are passionate about providing. And for entrepreneur Dawn Ross, that adage has truly proven correct. An avid pet lover and volunteer, Ross decided to launch her online business PetAutoSafety.com, a website dedicated to ensuring safe vehicle travel for both dogs and cats.
"I have always thought pet auto safety was important," said Ross. "My dogs have always worn seatbelts, and I am happy to bring these safety products to other animal lovers."
Converting a lifelong love of animals into a business venture, Ross attributes some of her success to her ability to empathize with her customers. Understanding that these customers demand high quality and effective products, Ross is sure to only carry products that she would trust with the safety of her own animals. This includes pet travel seats, car safety belts, travel barriers, safety carriers, a variety of dog seat covers, and more.

"I've always been a pet owner and an animal lover. In fact, the only time I've been without a pet is when my dog got out of the fence and was lost for two weeks," laughed Ross. "I know how much these animals mean to my clients, because I know how much my pets mean to me. I'm proud to provide safety belts and many other products that help ensure pet safety during travel."
Furthering her status as a lifelong animal lover, Ross has also dedicated a great deal of time volunteering with various animal programs. These include everything from local shelters to Operation Wildlife, a program to rescue and rehabilitate wildlife.
But despite her deep rooted passion and extensive experience with animals, Ross wasn't seeing the kind of concrete results with her business that she desired. Traffic to her site was simply too low to yield sizable sales. To that end, she was intrigued and receptive to the kinds of services offered by iePlexus.
"When I was first contacted by iePlexus, I did some research. They seemed like a good company, and I couldn't find any negative feedback from their clients," said Ross.
Particularly interested in the custom blog service provided in the standard Web 2.0 package, Ross decided to implement the service into her business.
"I'd wanted to do a blog for a long time, but I needed assistance from people who knew how," said Ross. "With iePlexus, I received more than assistance. Not only did they set up my blog, www.PetAutoSafetyBlog.com, but they trained me how to post to it, so I could maintain it myself. It has absolutely been worth the investment."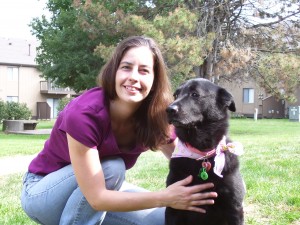 And it's this element of personal involvement that Ross has utilized to such success.
"I know I've contributed personally with link submission and bookmarking, but the blog seems to have boosted the business more than anything," said Ross. "It puts me in control because I can post as much as I want. With every post, I know I'm helping my site."
Seeing positive results from the onset of the blog, Ross saw her unique customer visits double and then triple.
"A month after I started the blog, I had about 500 hits per month. The next month I had 1000 hits. I was pleased but still not totally convinced," said Ross. "But for the past few months, that's changed. I have been getting 2500 to 3000 hits per month, and sales are going crazy."
Ross acknowledges that the slow economic situation puts additional stress on online entrepreneurs, but Ross is proof that, with the right marketing scheme, people can do well despite the economy.
"I am truly pleased with everything from iePlexus. They did a great job setting up my blog and tailoring to my specific requests," said Ross. "Their customer service has been a tremendous help every step of the way. And everything has been regularly updated as promised. This includes the tagging service, link reports, and sitemap."
Looking to the future, Ross is interested in using what's she's learned about online marketing to pursue additional online businesses. But she doesn't plan to deviate from the model that has proven successful for PetAutoSafety.com. To that end, any future businesses will still be drawn from Ross's personal interests and passions.
"I originally wanted to build a site for my artwork but decided to pursue pet auto safety first," said Ross. "But now that site is starting to get off the ground, I'm open to developing some of my other sites. And I will definitely use iePlexus for my next blog."